Your delivery service for a Greek breakfast – sweet GREECE Restaurant Dresden!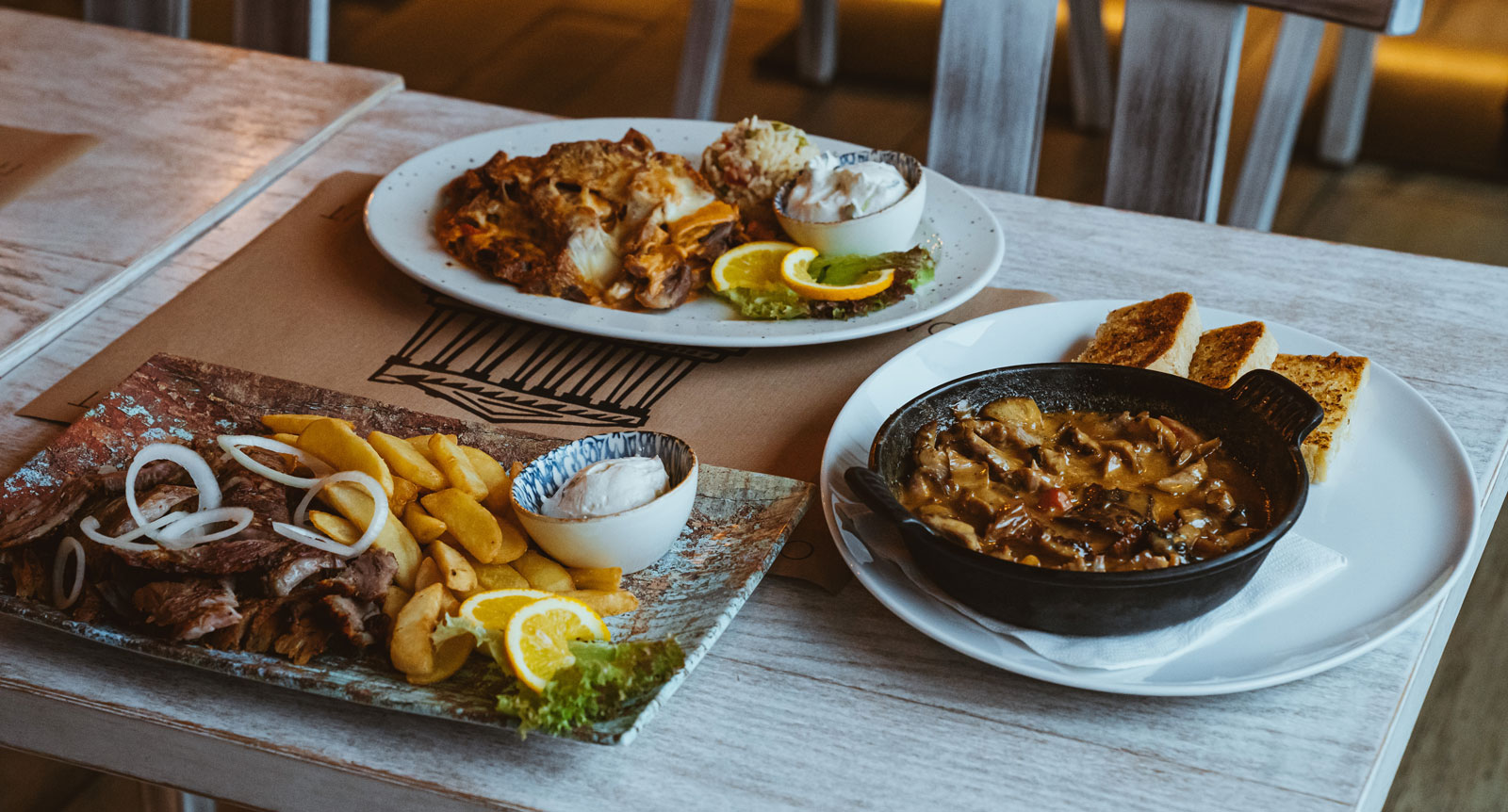 Your delivery service for an enjoyable Greek breakfast – sweet GREECE Restaurant Dresden!
When you think of Greek food, you often think of eating a very rich meal in the evening or at the weekend. Be it the bifteki, the moussaka or other traditional dishes of Greek cuisine. Here at sweet Greece, we offer much more than just one-page traditional food. Our chefs are very creative and are always inspired. What emerges are new interpretations of Greek specialities. In addition to the food, we also offer drinks and other exciting creations around the theme of Greece. So you can always come and enjoy the best seasonal ingredients at sweet Greece. If it is not possible for you to sit in our more modern and industrially furnished restaurant, then that is also no problem. At sweet Greece you can also order from anywhere and pick up your food after a short wait. If you want to find out more about how this works for us and the delivery service, then take a look at our block articles. Here we also have an article about our pick-up service.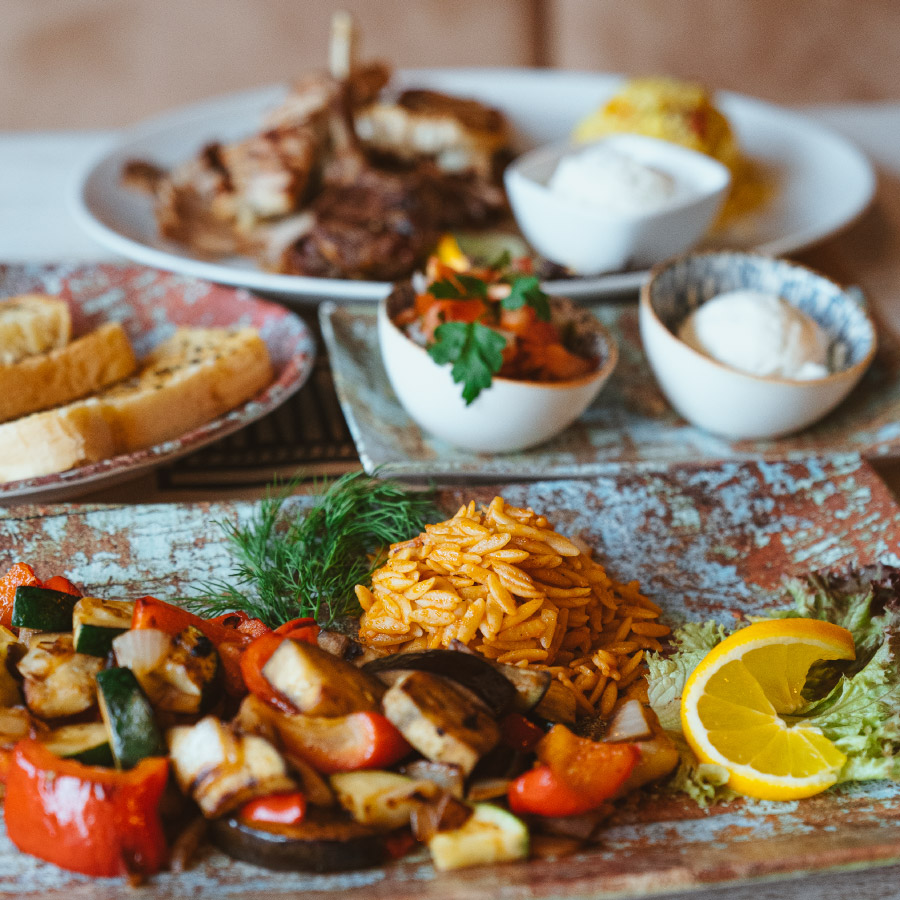 In this article, we will go into more detail about the fact that you can also order breakfast at sweet Greece. This is great for ordering from the office and for events to really spoil your staff. For this, we offer numerous finger food platters so that there should be something for every taste. If you have any special requests or questions, please do not hesitate to ask our staff. We also prepare customised plates. In collaboration with Lieferzwerge, we make it possible for you to enjoy your favourite food at every meal of the day. What the concept looks like exactly, what makes a Greek breakfast and how you can easily order, we will introduce to you below.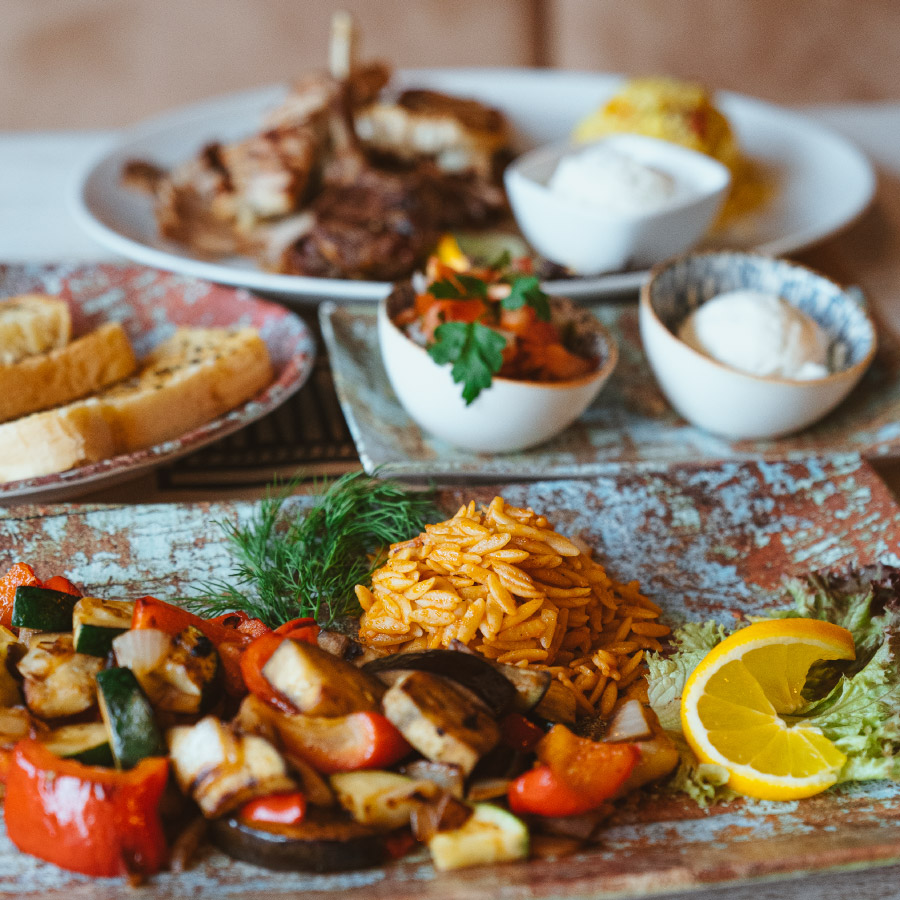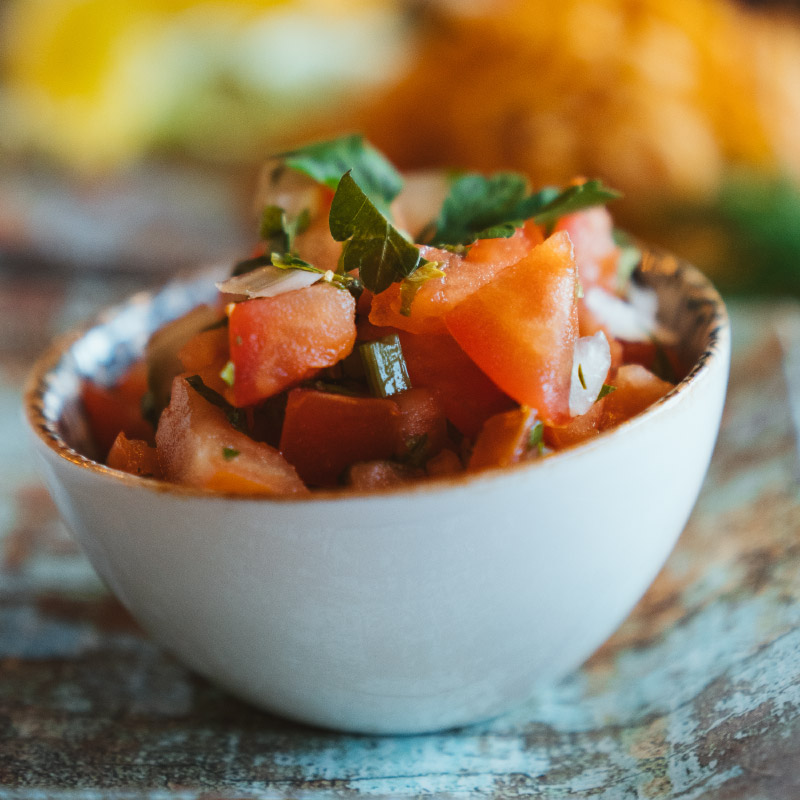 How can you order your Greek breakfast?
The Greek breakfast is mainly for larger orders. So as a business and for larger events such as birthdays or weddings, you can pick up our delicious Greek breakfast. If you have something to celebrate at work and still need a distinctive breakfast, you can put it together and order it on the Delivery Gnomes website. You can then pick up your order freshly prepared at our restaurant on Prager Straße on the desired date. The entire process is digitised and is therefore incredibly easy to carry out. We are also working on creating a delivery service so you can order your breakfast from sweet Greece even more easily.
The Greek breakfast at sweet Greece!
What do you actually think of as a Greek breakfast? We prepare a variety of different dishes for it. These are served in the form of finger food platters, so there should be something for every taste. We make sure that only selected and fresh ingredients are used. We prepare the Greek breakfast that you have delivered fresh at any time to give you and your employees, friends, families or acquaintances a distinctive Greek taste experience. To whet your appetite even more, we present some of our breakfast dishes, which you can have delivered, in more detail below.

The first highlight of our Greek breakfast is our delicious meatballs on fried pita bread. This is served with crunchy cucumbers, fresh tomatoes, white onions and some lettuce. You can refine the whole thing with our homemade tzatziki and enjoy it afterwards.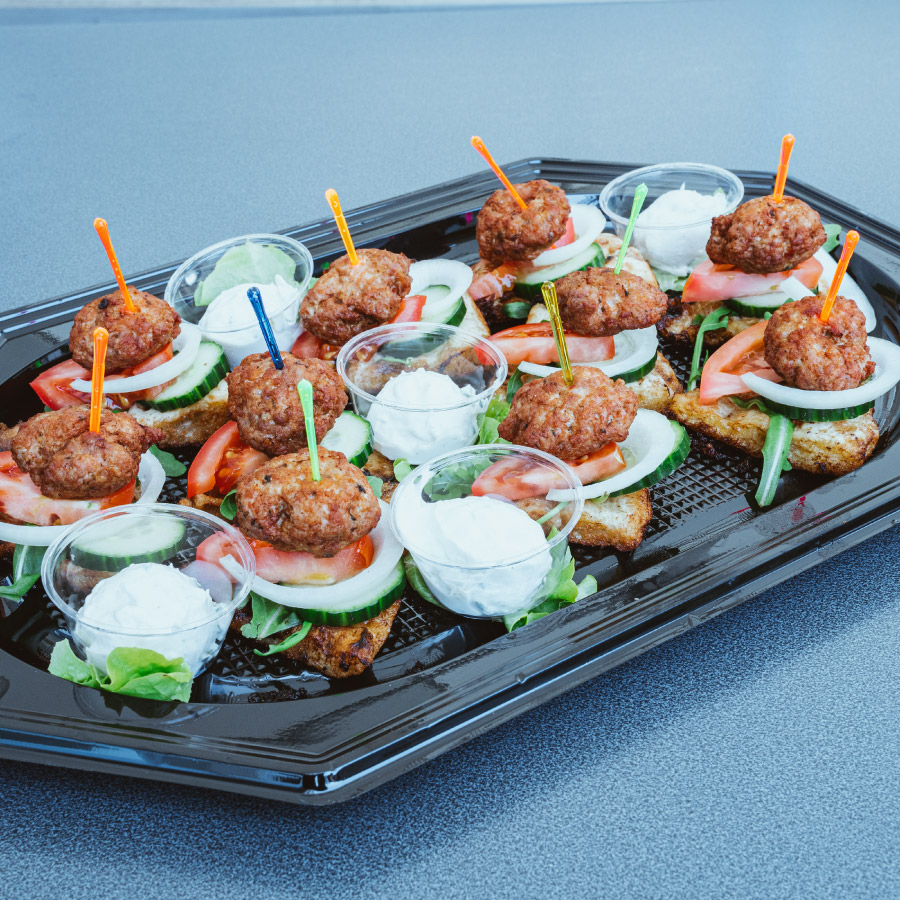 As an alternative to the meatballs, we also offer a completely vegan option. Our fava balls are served with courgettes and on fried pita bread. These meatballs are topped with grilled peppers and served with rocket. This Greek breakfast is a real treat, and not just for the vegans. Even if you are a meat lover, you should definitely try the fava balls. They also taste good in combination with the other finger foods.

As a third alternative in our breakfast menu, we have one of our seafood dishes that you can have delivered. Our fried squid rings are a very speciality of our chefs. We serve these with tarama dip (fish roe paste). The whole thing is then served on some homemade pita bread. The squid rings are refined with cucumber, grilled tomatoes and orange slices.
If you're more in the mood for a salad, we have something for that too. Our salad with souvlaki made from tender turkey breast fillet is a real speciality and of course must not be missing from a good catering. The salad is prepared from selected and fresh ingredients.
If you're still craving something sweet after this delicious Greek breakfast, we recommend our Greek yoghurt. You can order this with two different side dishes. We offer honey and nuts or a sour cherry sauce.

Of course, you can also order and enjoy all these dishes in normal portion sizes in our restaurant. If you have any questions, you can contact us at any time. We look forward to your next order or your next visit to sweet Greece. If you enjoyed your stay with us or were satisfied with the breakfast that you can have delivered, please leave us a review.