The perfect dinner in Dresden – sweet GREECE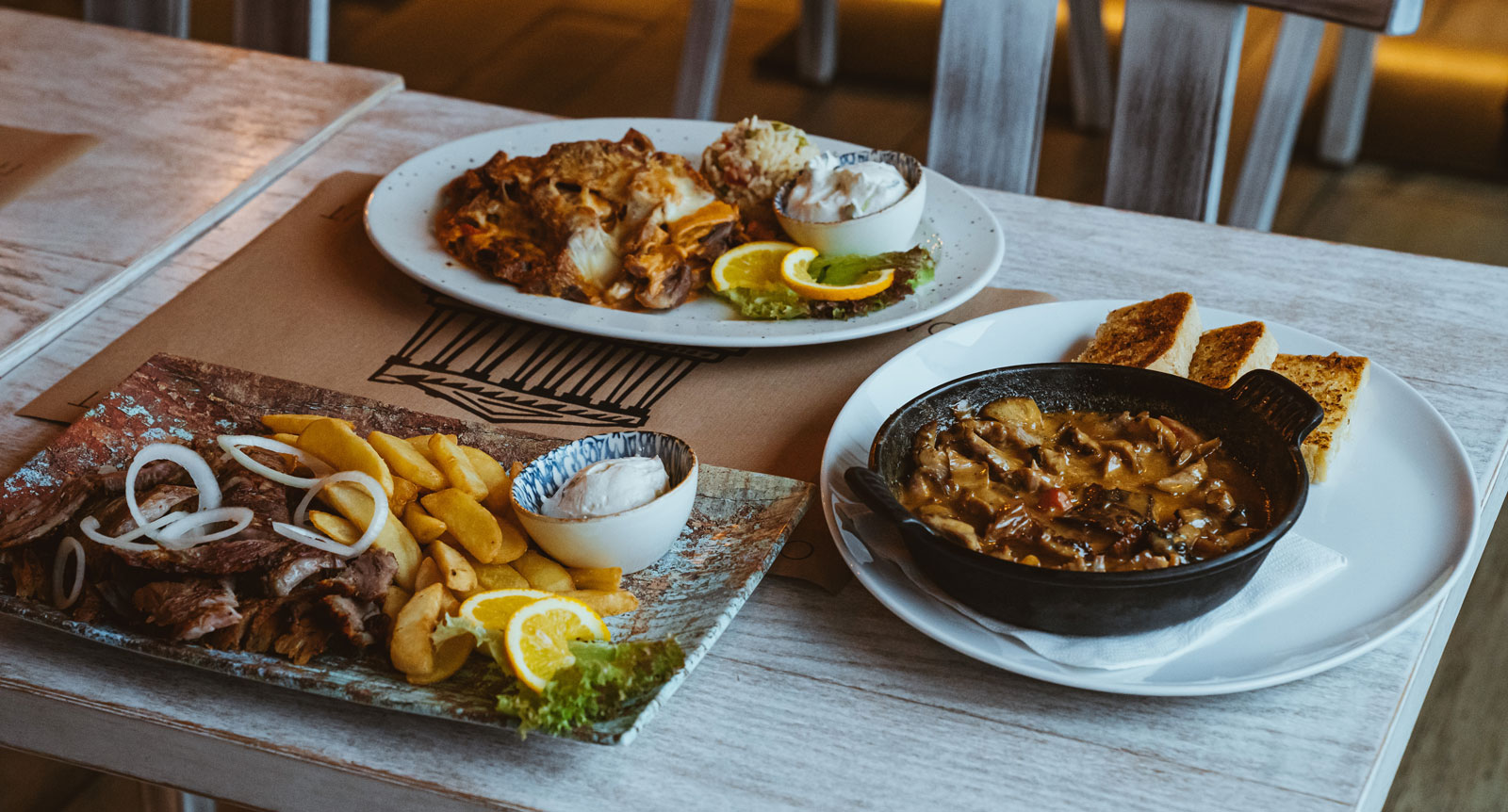 Enjoy the perfect dinner in Dresden – the Greek restaurant sweet GREECE on Prager Straße
Dresden is known for its particularly beautiful old town. The big advantage is that you don't need that much time to see some of Germany's most historic and famous baroque buildings. In the old town of Dresden, there are many buildings right next to each other, so you can really visit a lot during a day hike.
If it gets a bit late, that's no problem at all. Dresden's old town is also wonderful to look at at night. From the Elbe you can admire Dresden by night. After a long day, dinner is of course indispensable. We can help with that. At sweet Greece in the old town of Dresden you can enjoy many Greek classics and new interpretations of these traditional dishes. It is particularly important to us that every guest leaves satisfied and satiated. The best thing to remember is a long memory of a great dinner in Dresden.
If you've already worked up an appetite, book a table directly. If you want to find out more about the old town of Dresden and our food, you can read a lot of information below and also take a look at our block articles.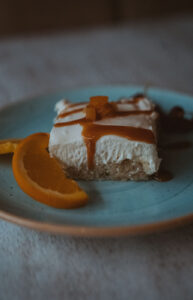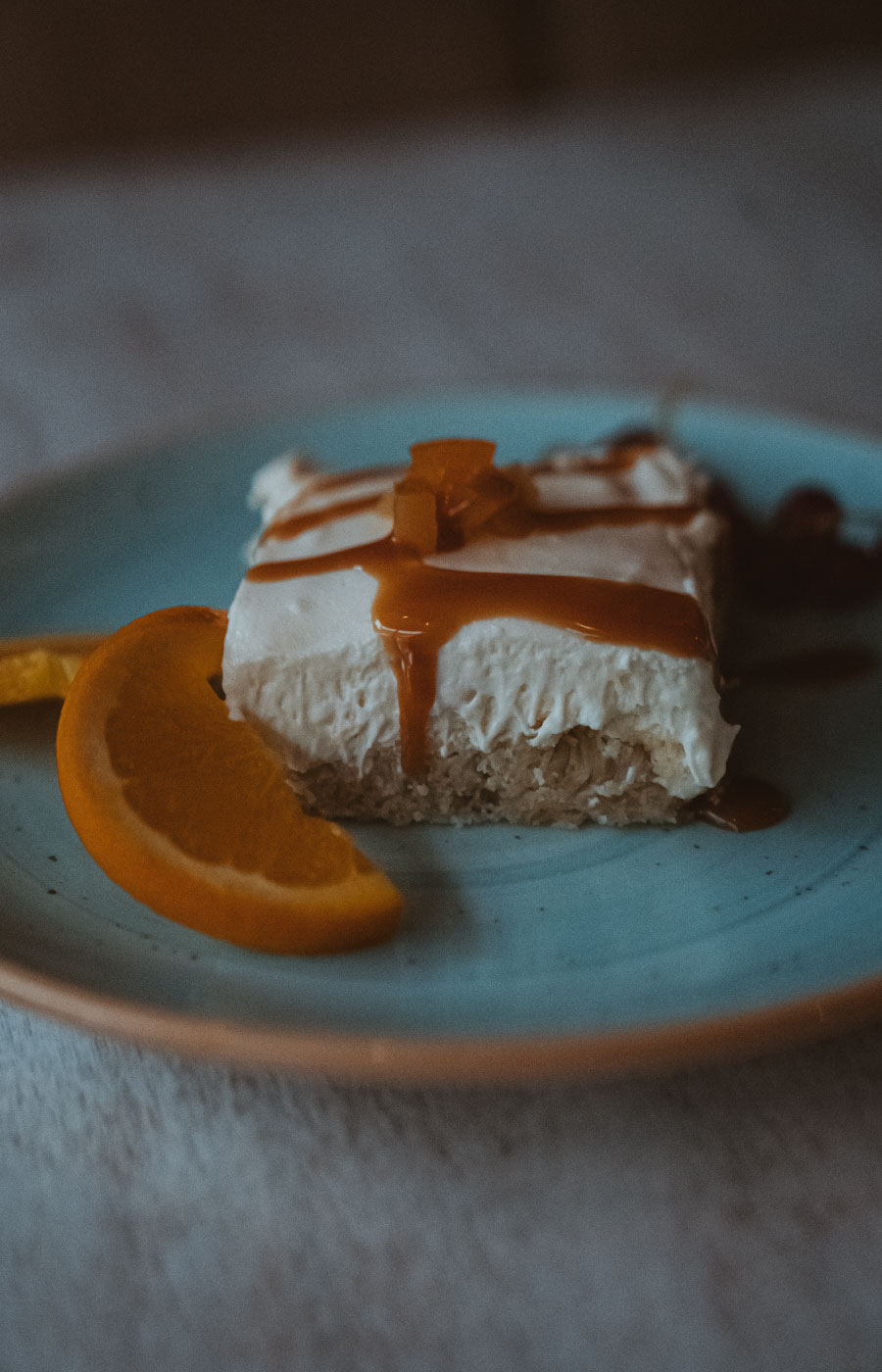 A city walk with a very special ending? Then come to the Greek dinner in our restaurant on Prager Straße!
Due to the special arrangement of numerous, beautiful and old buildings, Dresden is a dream for every tourist. A multitude of historical structures can be found in the old town on the Elbe. So you can see and get to know a large part of Dresden's history on a day's hike on foot. It is also recommended to take a walk along the Elbe in the evening. The old town in Dresden is not only beautiful in daylight. Dresden's Old Town is also impressive in the evening or at night. Targeted lighting puts the historic buildings in a completely different light, which is definitely worth seeing.

To get a good overview of the old town, the vineyards of Radebeul, the Elbe Sandstone Mountains and the Ore Mountains, a hike can start at the Dreikönigskirche. For this, you should definitely go up to the tower and enjoy the view. From there, the path can lead across Neustädter Markt with the golden rider, over Augustusbrücke to Theaterplatz. There you can admire the Semper Opera House, the Dresden Zwinger, the Frauenkirche and many other Baroque buildings. On the Brühl Terrace, the Elbe panorama with its baroque flair can then be properly captured.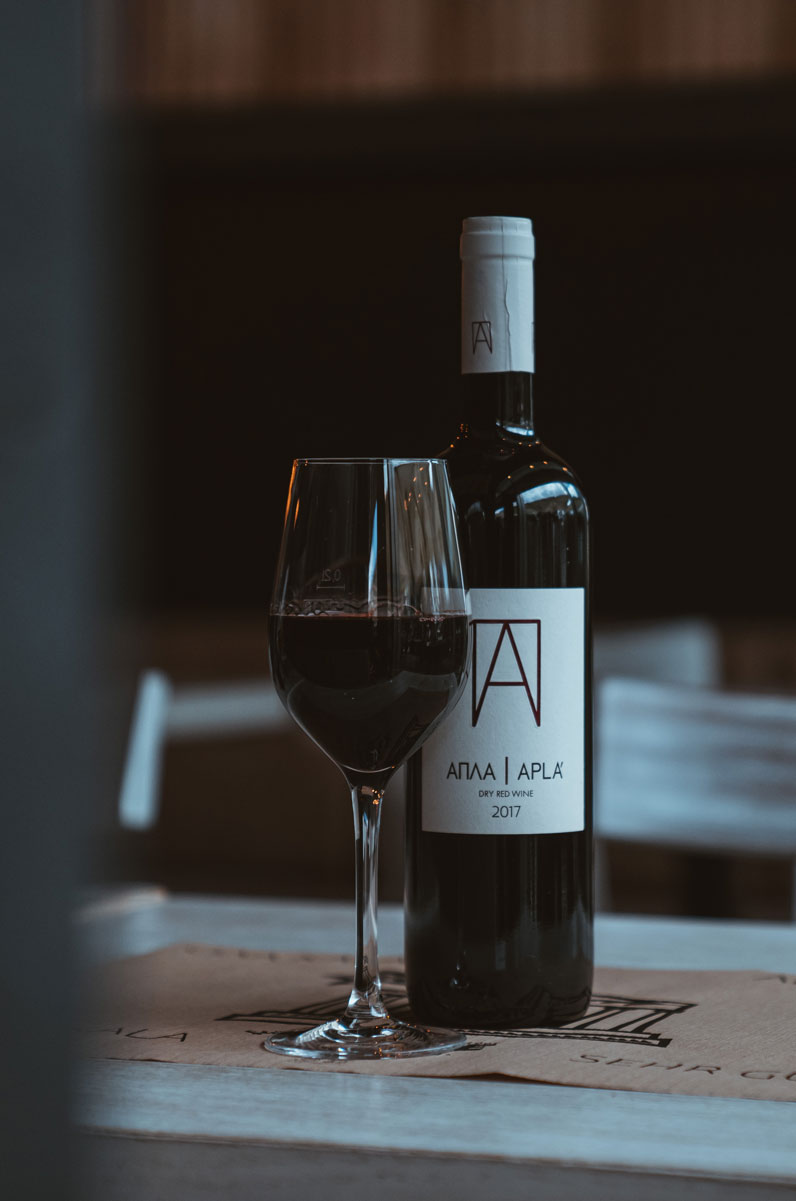 After you've spent a whole day exploring Dresden's wonderful old town, you're bound to get hungry in the evening. There is a very special recommendation for this – sweet Greece. The best Greek restaurant in the city is very close to the old town and therefore perfect for really filling up the energy stores again and recovering from all the walking. At sweet Greece, we make sure that you get to know the Greek joie de vivre and that no wishes remain unfulfilled when you visit us. This way you can evaluate and review the day with your loved ones over a delicious dinner.
The perfect dinner in the old town in Dresden – sweet GREECE!
Sweet Greece is the very special Greek restaurant in Dresden's old town. What makes us so special? We do not only offer traditional specialities of the Greek cuisine. Alongside these, our chefs are always keen to reinterpret these dishes to provide plenty of variety. So there is something for everyone. In addition to classics such as gyros, pita, bifteki, souvlaki and other well-known dishes, sweet Greece offers new interpretations that you must try. We select exquisite, fresh and seasonal ingredients to adapt the dishes to the respective season and mood.

As an appetiser, we can currently recommend the Mezedakia, for example. These are squid rings with tarama (fish roe paste) on a homemade pita bread.

Greek food is often thought of as many meat and fish dishes. However, we also have a wide range of vegetarian options that are also extremely tasty. Our veggie menu, for example, consists of a pita roll, saganaki (breaded feta cheese) with tomato, cucumber, peppers and a Metaxa mayo sauce. Add to this a homemade white cabbage salad.

If that doesn't convince you, then take a look at our drinks menu. In addition to the food, the drinks must not be missing, of course. On holiday, a drop of alcohol is also allowed. Our restaurant offers a fine selection of Greek wines. From red wine to white wine and rosé, no wishes are left unfulfilled. If the selection is too big for you, then let our staff advise you. All our staff have Greek roots and are very familiar with Greek specialities. In addition to the different types of wine, we also offer ouzo. If you don't want to drink alcohol, sweet Greece also serves homemade lemonades and especially good coffee. This is roasted in Dresden and should definitely be tried. So by visiting us, you can support several local businesses and enjoy a very tasty evening at the same time. If that doesn't sound convincing.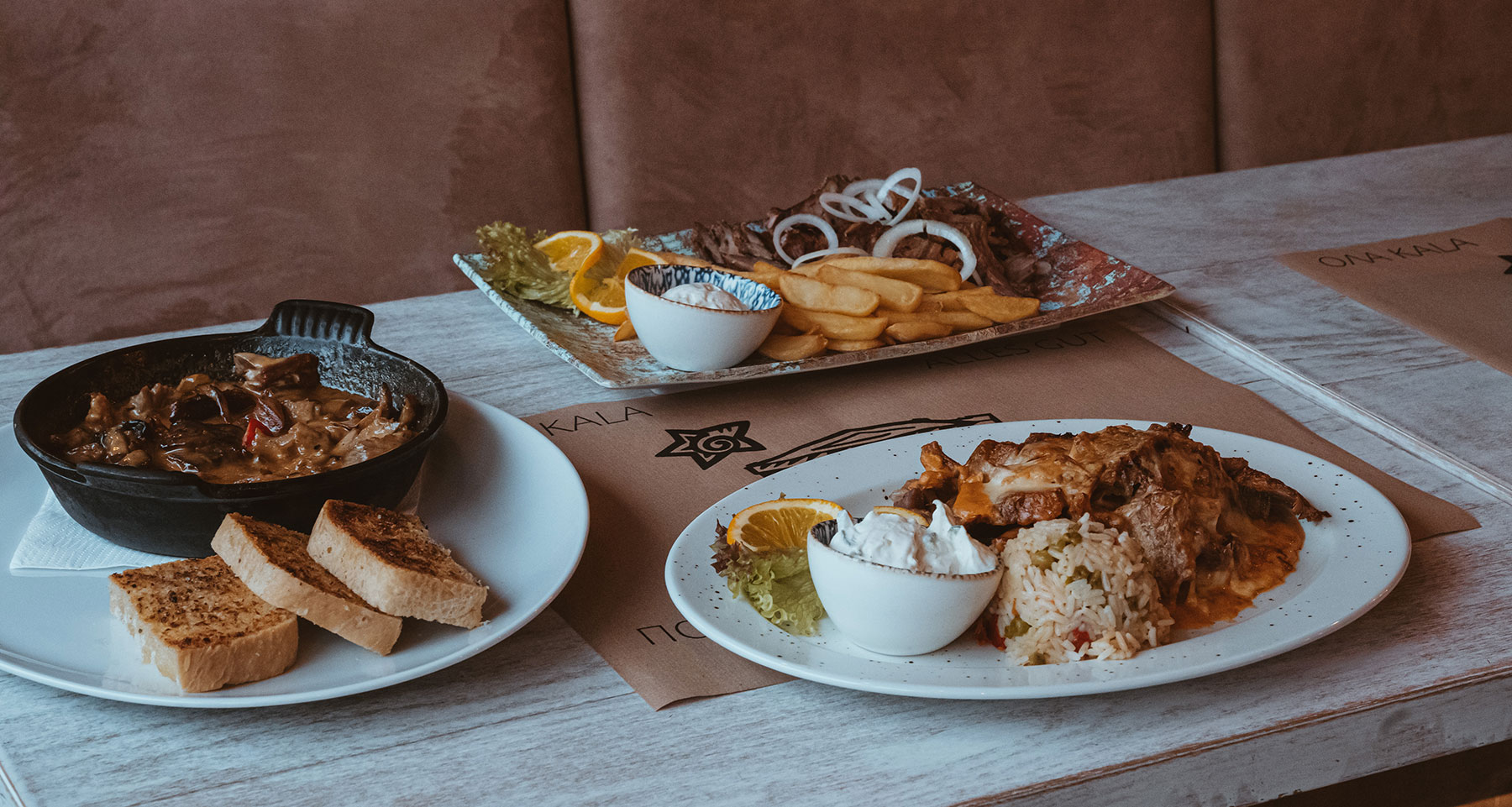 Greek specialities for your perfect dinner in Dresden – sweet GREECE!
If you're having trouble deciding between the many treats at sweet Greece, we have a few recommendations for you. There's nothing better to start the evening than a Greek salad. Our choriatiki salad with feta, cucumber, tomato, onions, peppers, olives, chilli peppers, olive oil and homemade white bread is the perfect introduction to your visit to sweet Greece. For a grilled highlight, the lamb French racks with rice noodles (kritaraki) and tzatziki are an excellent choice. All of our main dishes can of course be adapted and refined as desired. Just ask our staff about it. This is always helpful and looks forward to interactions with guests. For dessert, you can order Greek yoghurt with different flavours. This one comes with sour cherry or honey and nuts. The homemade puff pastries go excellently with this.
If you're still having a hard time deciding, just bring lots of friends or family along. You can then order different dishes and divide them among yourselves.