Also 2022 delicious Greek food in Dresden – at sweet GREECE!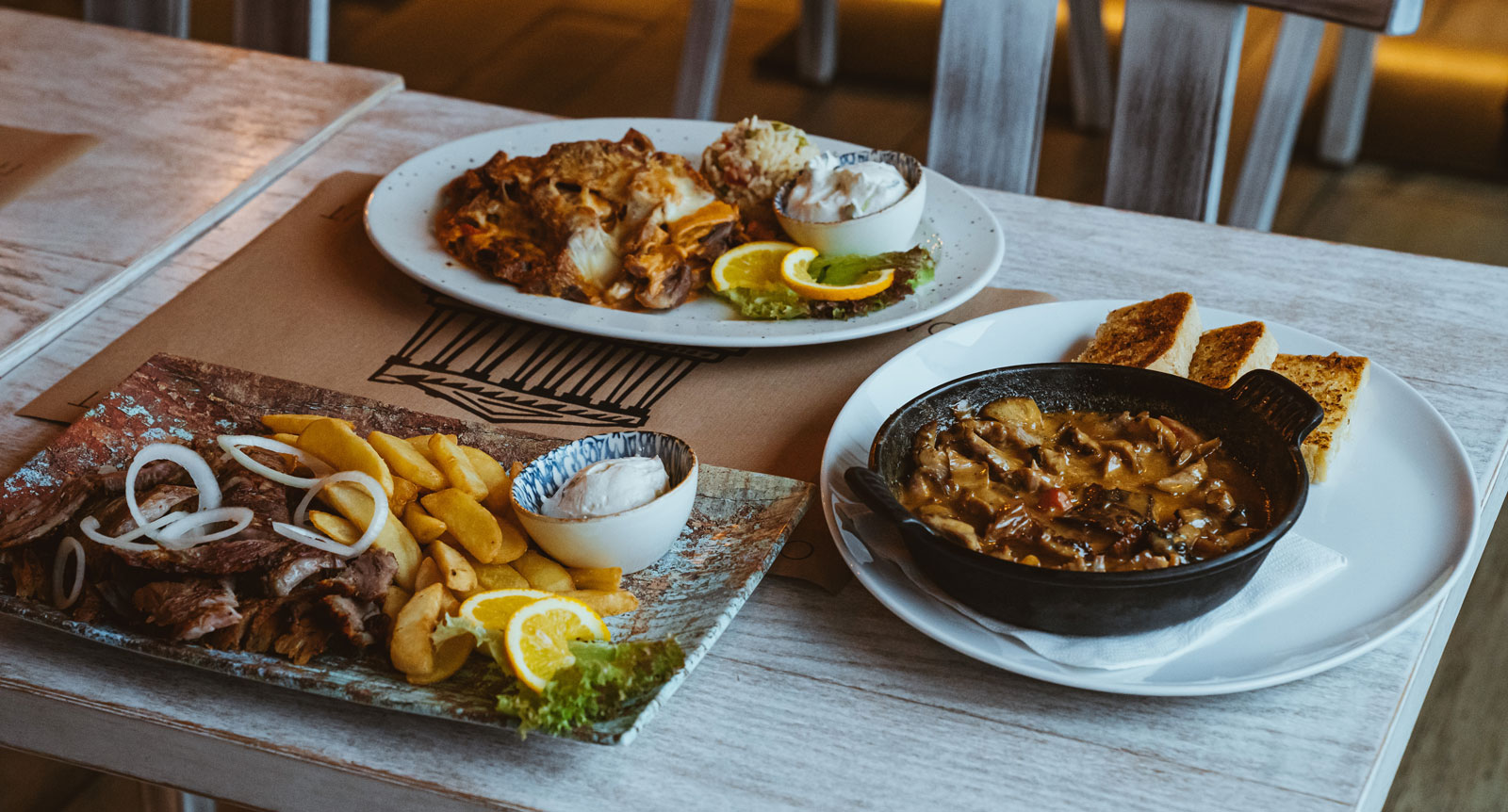 sweet GREECE – Greek food in Dresden – also a real treat in 2022!
Greek food in Dresden – 2022 – If you don't feel like cooking at home in the cold and wet weather and instead want to enjoy a cosy evening in a restaurant, then sweet Greece, the best Greek restaurant in Dresden's Old Town, is just the place for you. If you want to know why, check out our blog posts. If you don't need any further arguments, you can reserve a table directly here or order it by phone with our pick-up service.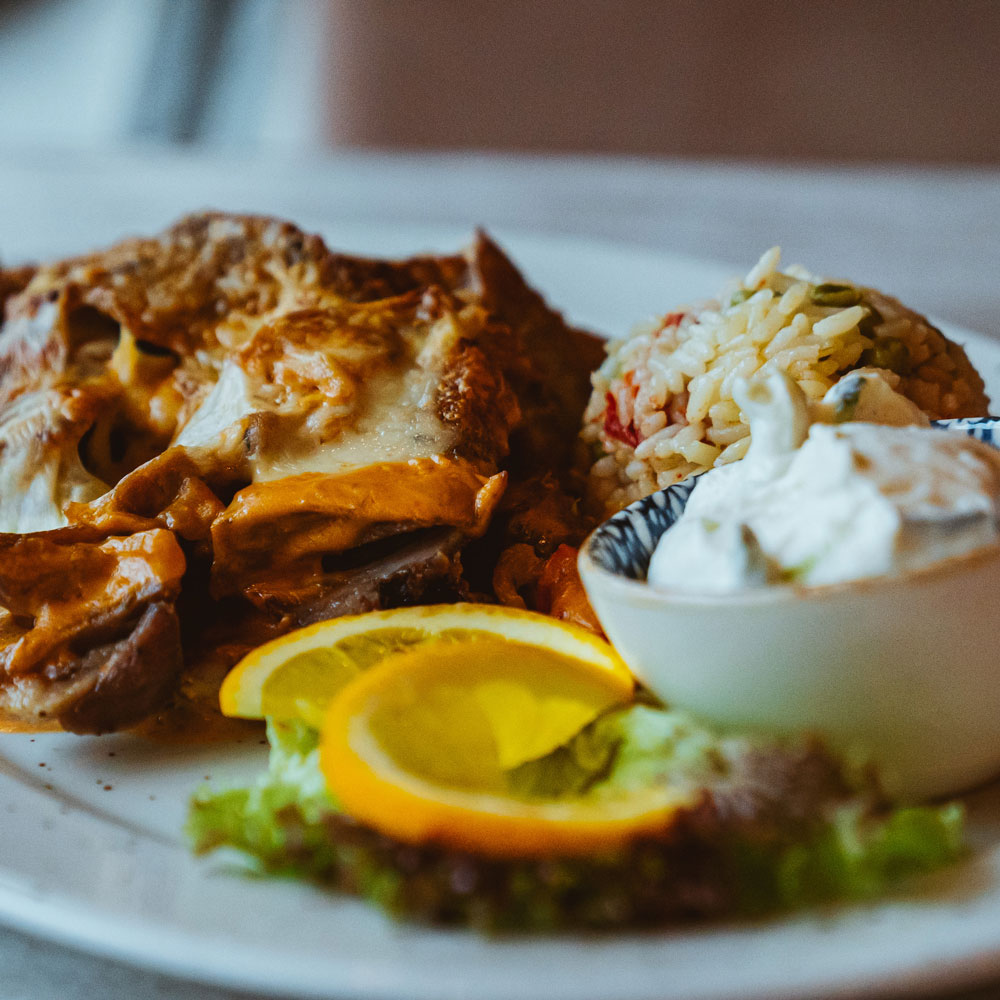 In the new year, we will continue to make every effort to ensure that our guests have an unforgettable visit to us at sweet Greece, the best Greek restaurant in the old town of Dresden. This is ensured by our Greek and passionate staff. The owner also lends a hand and takes particular pleasure in conveying the Greek joie de vivre to our guests with every visit. Since all the staff are from Greece, you can be sure that every single one is an expert in Greek cuisine and can give you the best advice.

Another speciality at sweet Greece is, of course, our food. We serve traditional Greek specialities according to your preferences. In addition to the classic dishes, however, we have much more to offer, so that there should also be something on our menu for those who like to experiment and are looking for variety.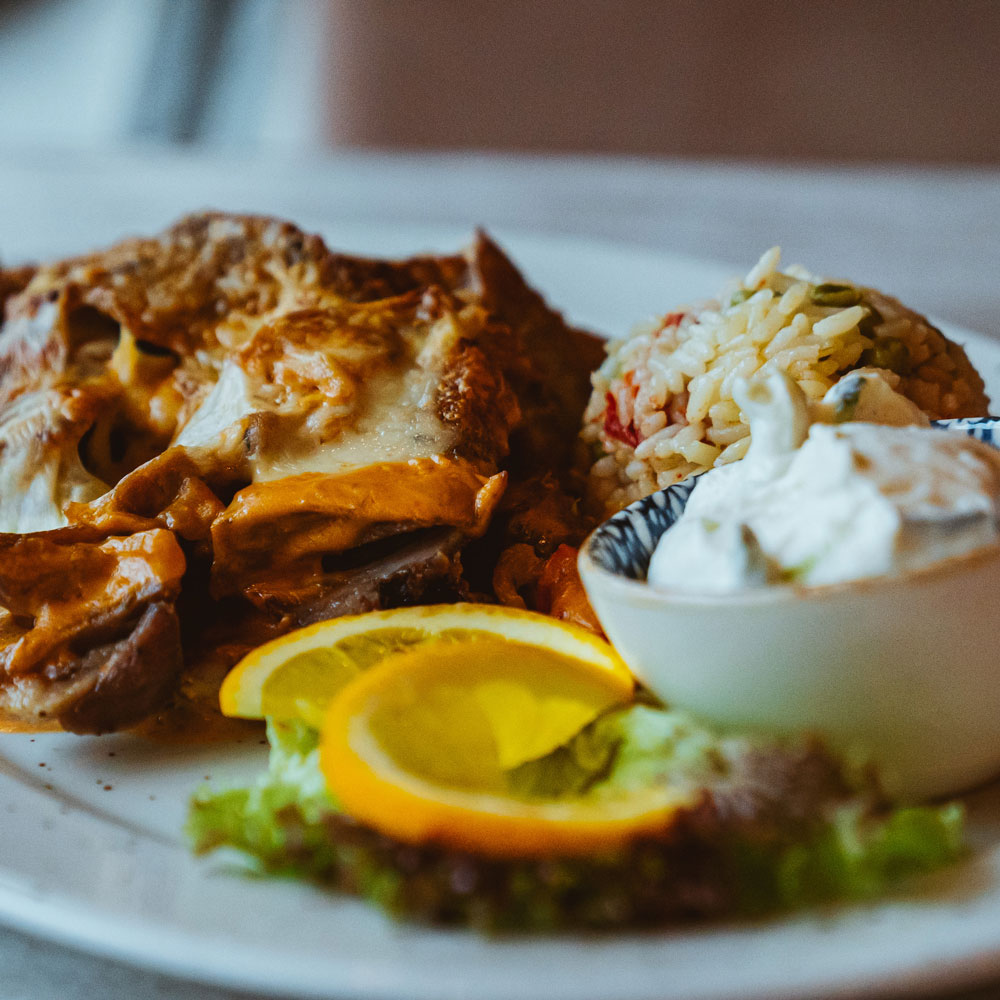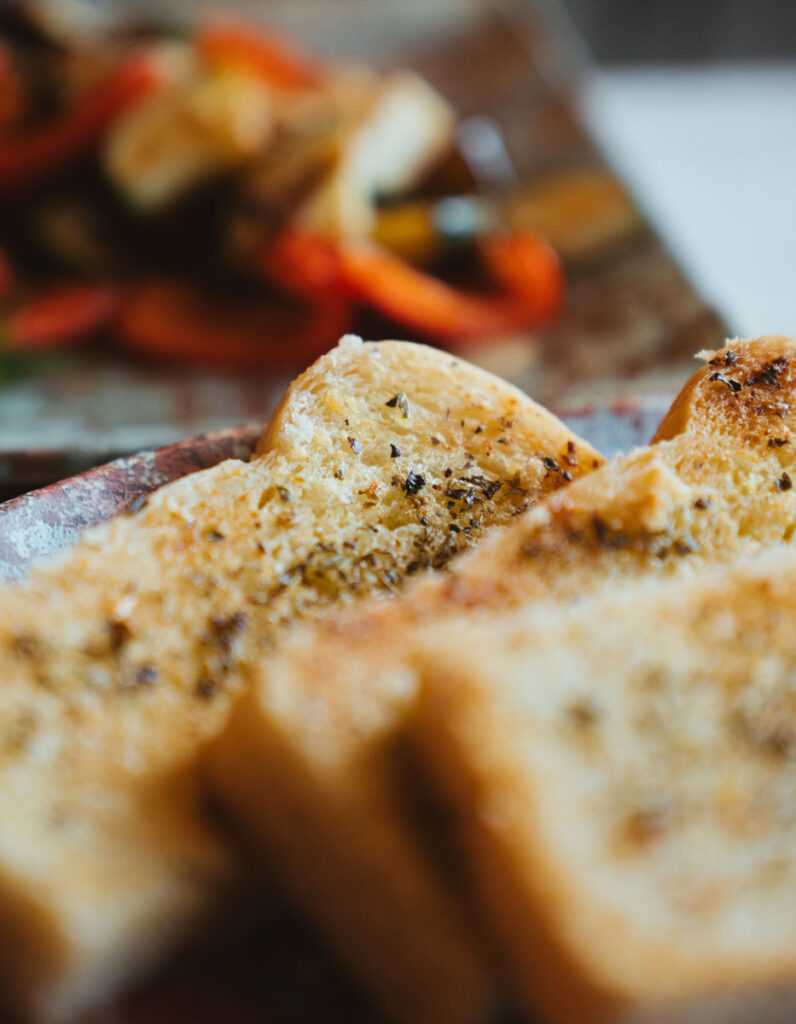 Our chefs always strive to reinterpret the typical Greek dishes and create unique and delicious dishes. Our chefs also go to great lengths with the desserts to make sure your meal is complete. You will find some examples of this in the following paragraph. When preparing our dishes, it is particularly important to our chefs at sweet Greece to always use only fresh ingredients. You will also find the seasonal specialities of the region in our varied menu.
Of course, an unforgettable Greek experience is not only about the food. Of course, at sweet Greece we also offer excellent and exquisite wine from Greece. You can choose whether you prefer red wine, white wine or rosé with your Greek food. If you're not quite sure which wine to choose, simply ask our experienced staff for advice. They will be happy to explain the differences and give you the best advice. If you want to read up a bit in advance, take a look at our online drinks menu and get an overview of what we have to offer.
For a real experience at the Greek restaurant, the ambience must also be right. You don't have to worry about that at the best Greek restaurant in the old town of Dresden. After our move, we completely revised and renewed our concept. When you enter our facility, you will find a modern and industrially decorated restaurant. We have avoided superfluous details and kept the interior design minimalist, so that you can really focus on our unique food and drinks, as well as on the conversations with your company and our Greek staff, and not be unnecessarily distracted.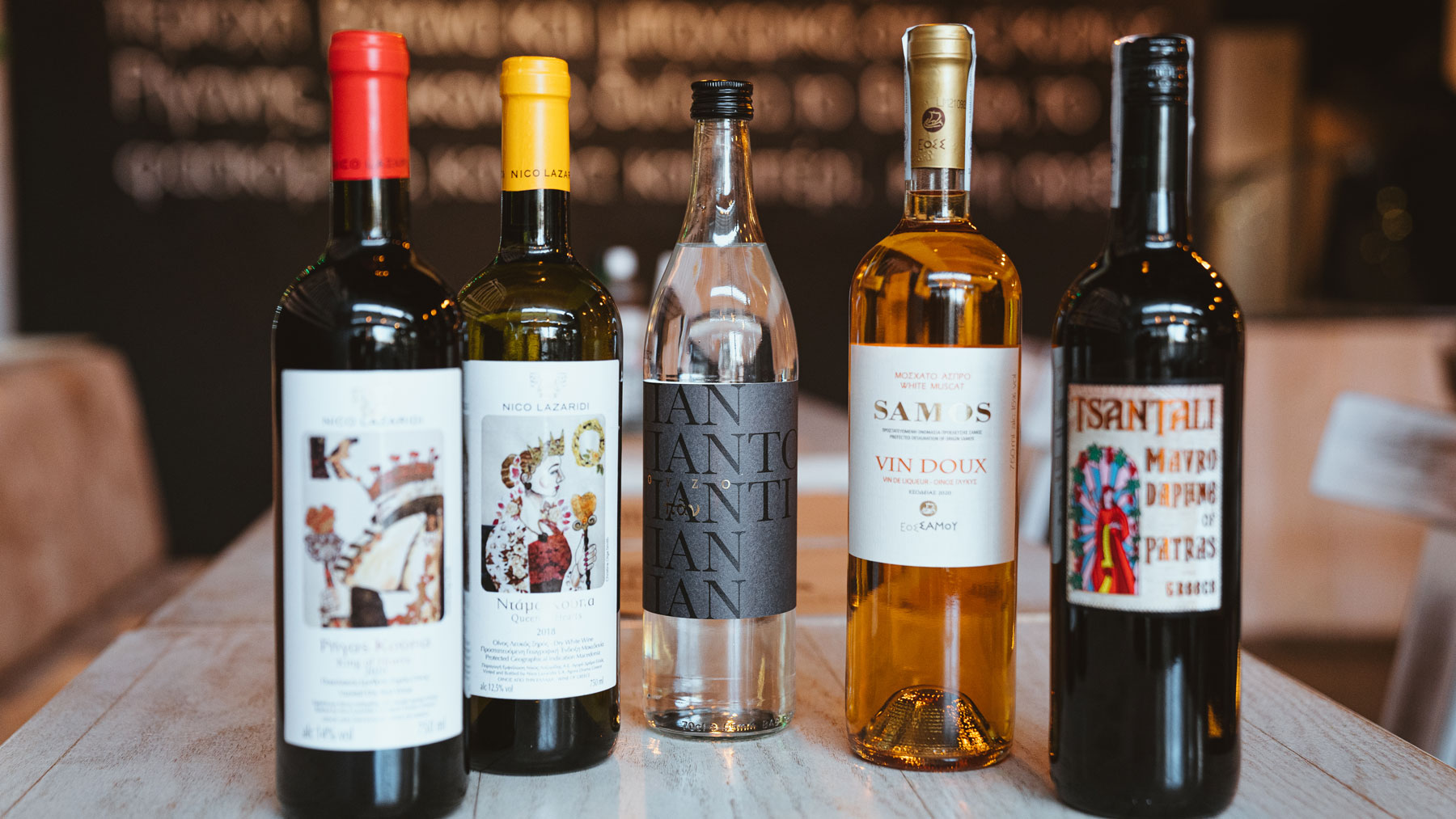 A round evening at sweet GREECE – your Greek restaurant in Dresden! Greek food in Dresden 2022 – We introduce you to our food & drinks!
For starters, we recommend one of our new creations, Greek tzatziki and bruschetta with garlic bread. You shouldn't miss out on this starter. All individual dishes are prepared on site by our chefs, so you can experience a truly delicious taste experience.

For the main course, you can look forward to a special reinterpretation of the traditional Greek speciality, the Aphrodite plate. This consists of two pork steaks topped with pineapple slices and gratinated with cheese. This dish is served with metaxa sauce, homemade tzatziki and vegetable rice.

For dessert, you can round off your meal with our delicious filled puff pastries. We serve Greek yoghurt with various garnishes such as sour cherries or honey & walnuts.

If you wish, you can of course modify all our dishes or change individual ingredients. We also make sure that the ingredients do not mix, so that allergy sufferers should not have any concerns when ordering. Of course, we also serve delicious vegetarian dishes.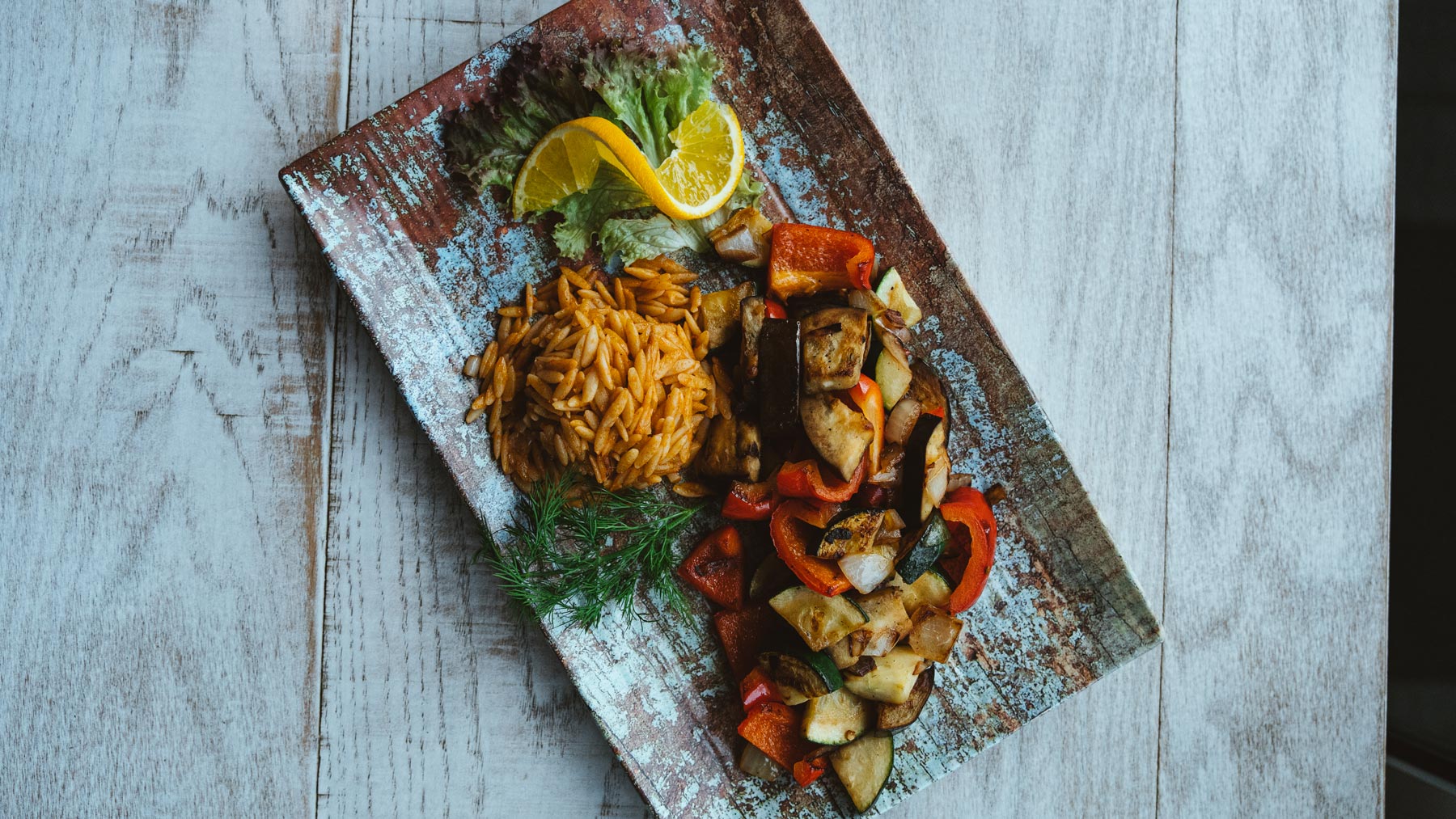 sweet GREECE – all food & drinks are also available to pick up & enjoy at home!
If you don't want to enjoy the Greek food from sweet Greece in the restaurant, but on the road or at home, that's no problem either. Just call us and place your order. After a short preparation time, you can then come and pick up your freshly prepared dishes at our restaurant on Prager Straße and enjoy them at your favourite place.
If this article has made you hungry for Greek specialists, come directly to sweet Greece and enjoy our dishes today. You can also find us on social media, where you will always be kept up to date with our latest creations. We also welcome any feedback from you.