Flexible pick-up service – enjoy Greek specialities at home!
Pick-up service – sweet GREECE – the Greek in Dresden!
You don't feel like sitting down in a restaurant or don't want to eat on site for other reasons, but would much rather sit comfortably at home and enjoy good Greek food in your familiar surroundings? Then our Greek restaurant in Dresden's Old Town is the right place for you. Sweet Greece is not just a classic restaurant where you can eat out. After our move, we also changed our concept. In addition to our modern concept and industrial interior, we also offer a snack bar where you can easily enjoy Greek specialities through the to-go delivery service. Another special feature is our pick-up service. So you can order from home without any problems and pick up your order after a short time. Sweet Greece does not offer a home delivery service. However, due to our location in the beautiful old town of Dresden, this is not a big deal. On the way to us you can admire some of the most beautiful facets of Dresden. A short walk will also stimulate your appetite. So it feels even a little better to enjoy the Greek joie de vivre to the full after a short activity.
Why you should use our pick-up service?
You are impatient and find the waiting time in a restaurant too long? Then order from our to-go delivery service. So you can actively use the waiting time and go for a walk in the beautiful old town of Dresden or quickly check off a few errands.

In our restaurant we follow very strictly the latest regulations for the Corona Pandemic. If you still don't feel comfortable sitting down in our Greek restaurant and enjoying our food in the Altstadt Dresden, then we have the perfect solution for you. Use our pick-up service and order your food from the comfort of your own home. This way you are on the safe side and don't have to miss out on our Greek specialities during this difficult time. After a short preparation time, you can pick up our Greek specialities on site and then enjoy them from your favourite spot.
In Dresden - your Greek for good food! Try our pick-up service!
You want to enjoy the last sunny days of this year outside? Then, of course, a good meal must not be missing. Use our delivery service to-go to make a sunny day even better. Order your meal from us, pick it up and enjoy it with your loved ones on the Elbe or at another outdoor location. This is the perfect way to end the summer. Have you worked up an appetite yet? Then order right here and enjoy our specialities from your local Greek restaurant today. You can find our menu online on our website.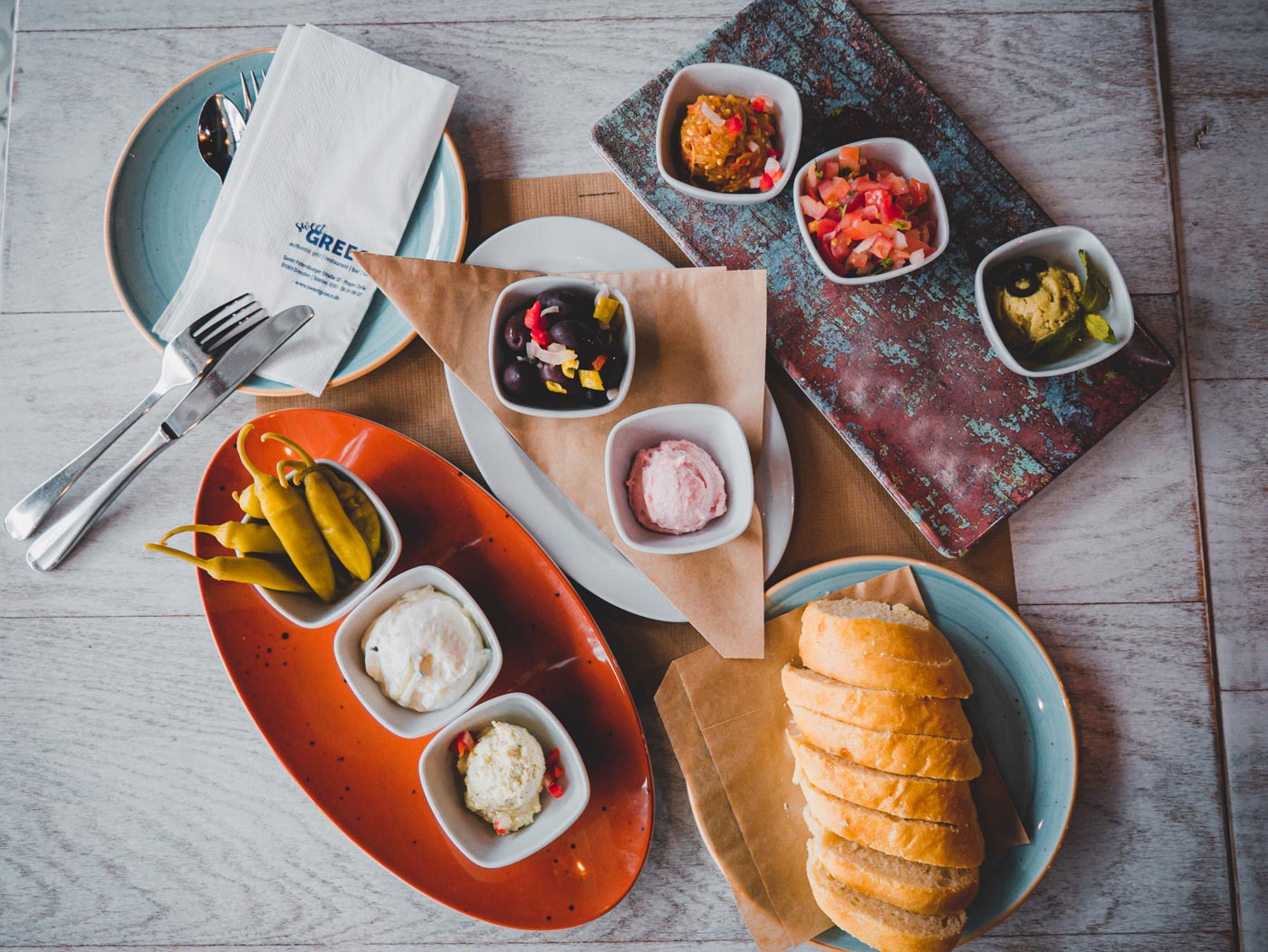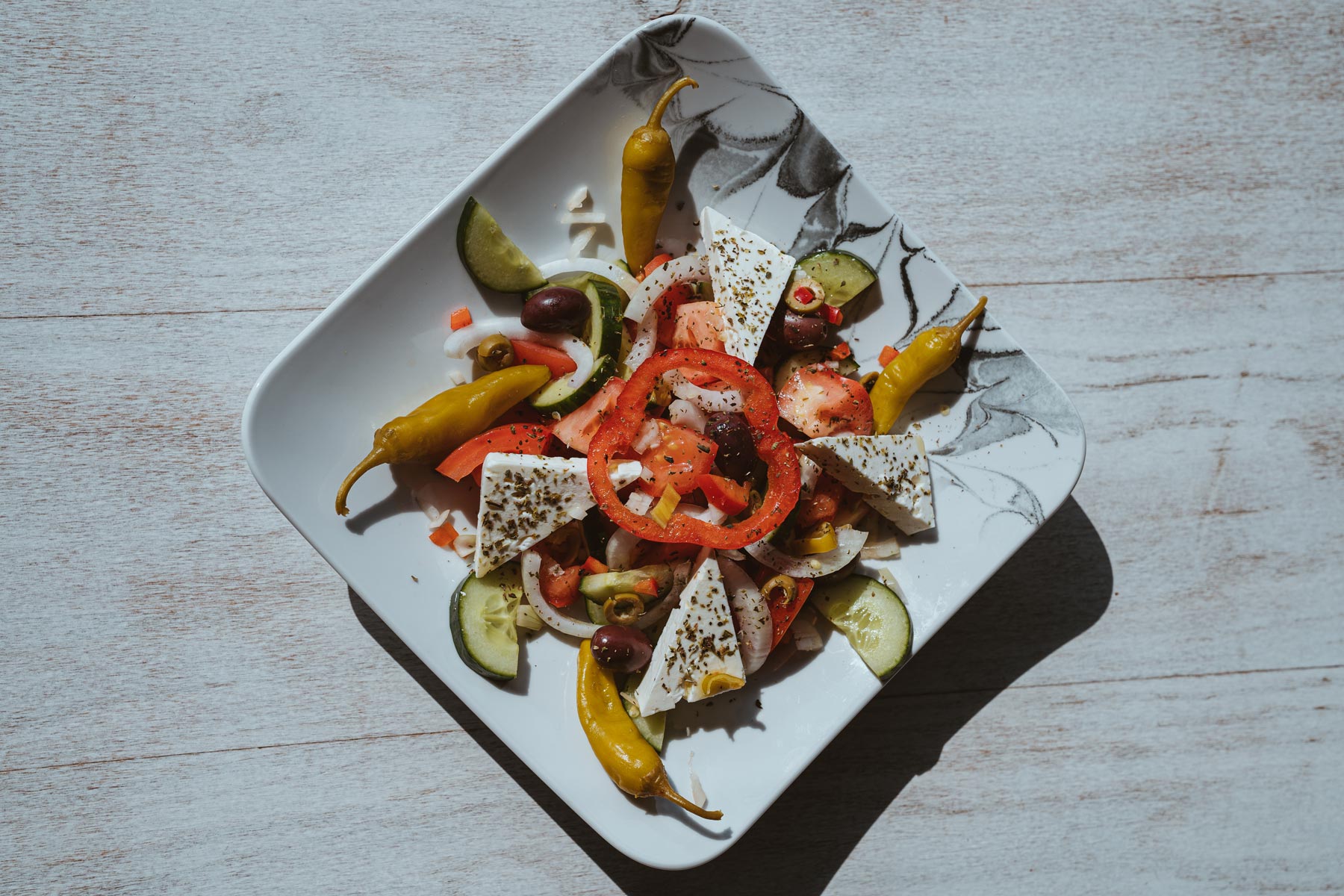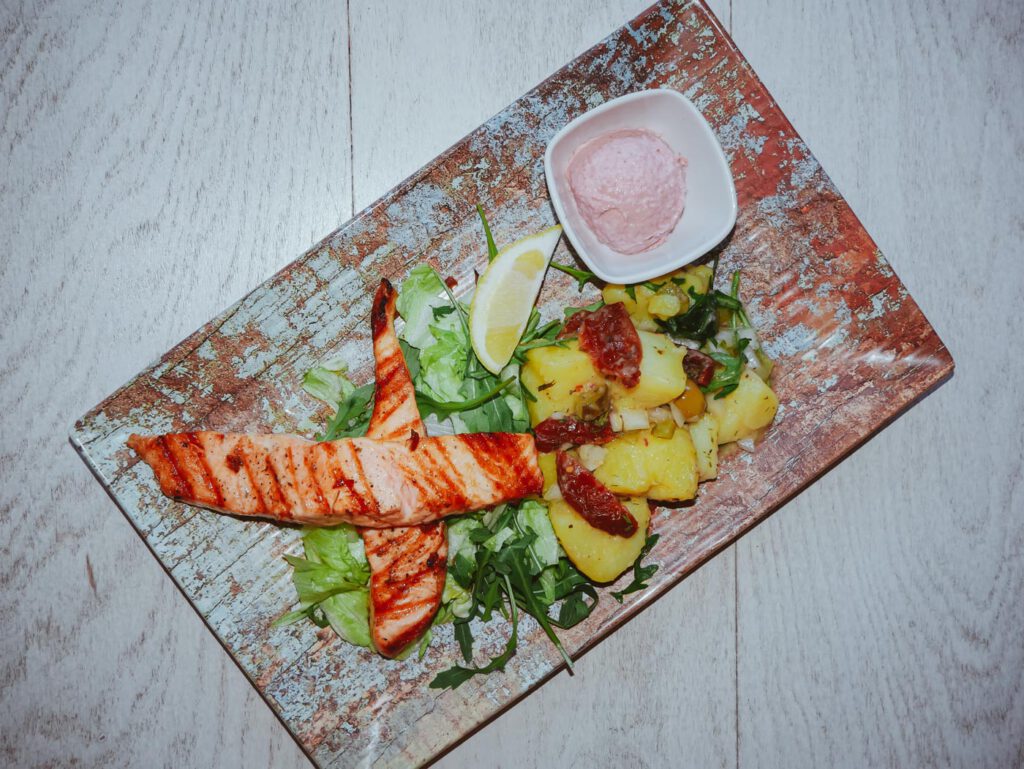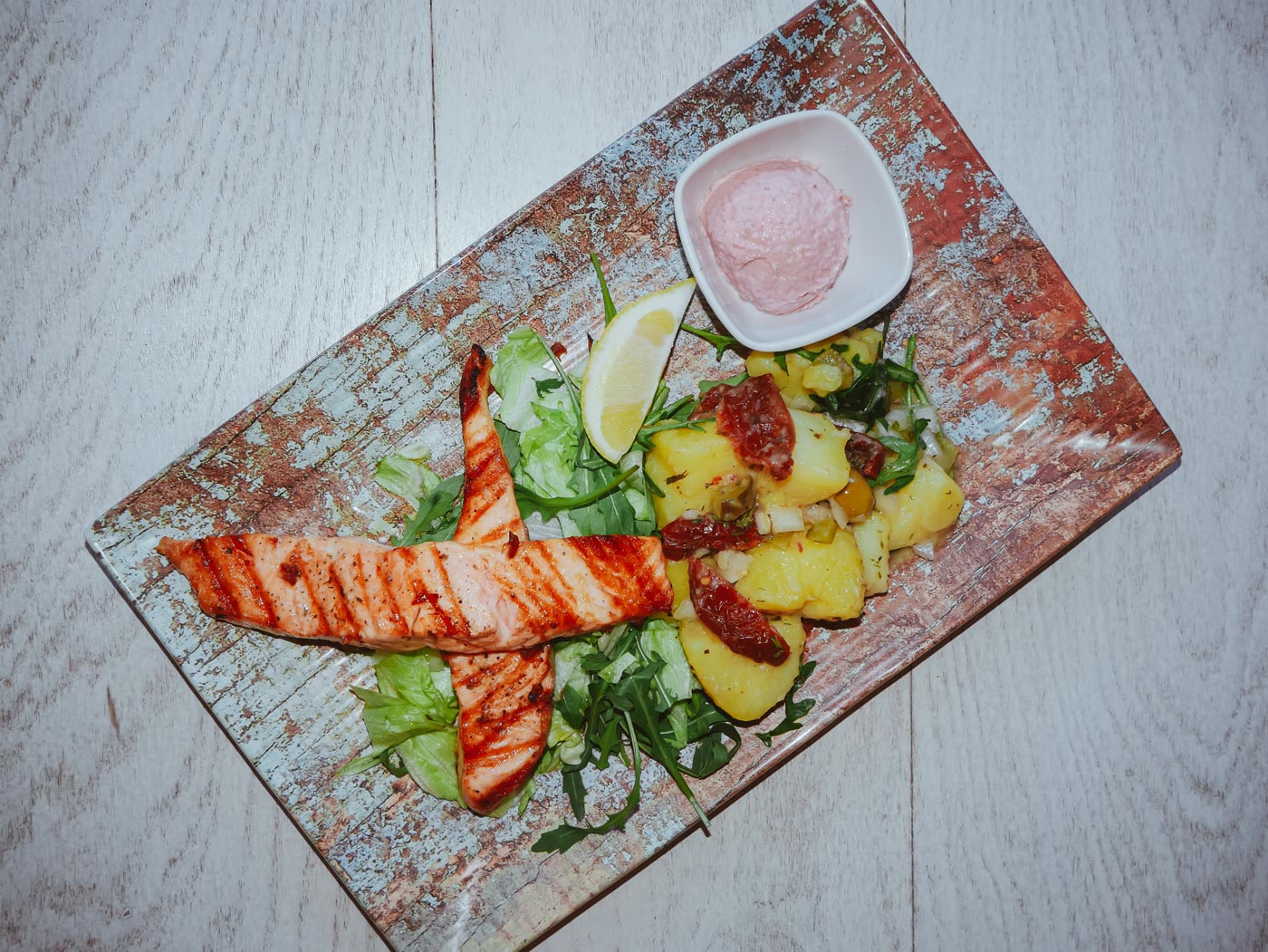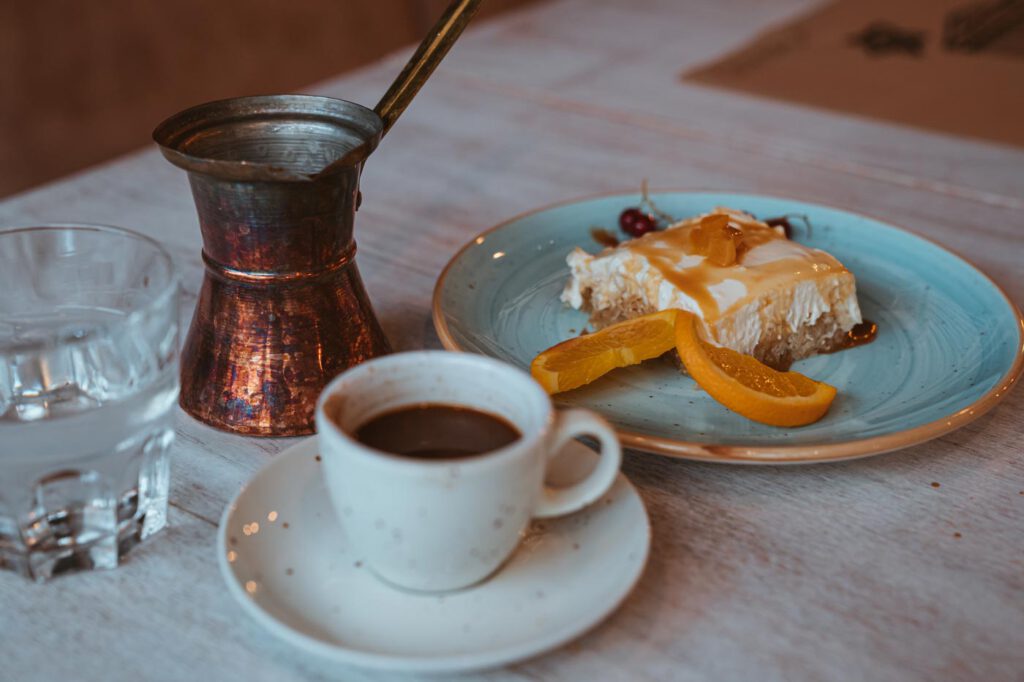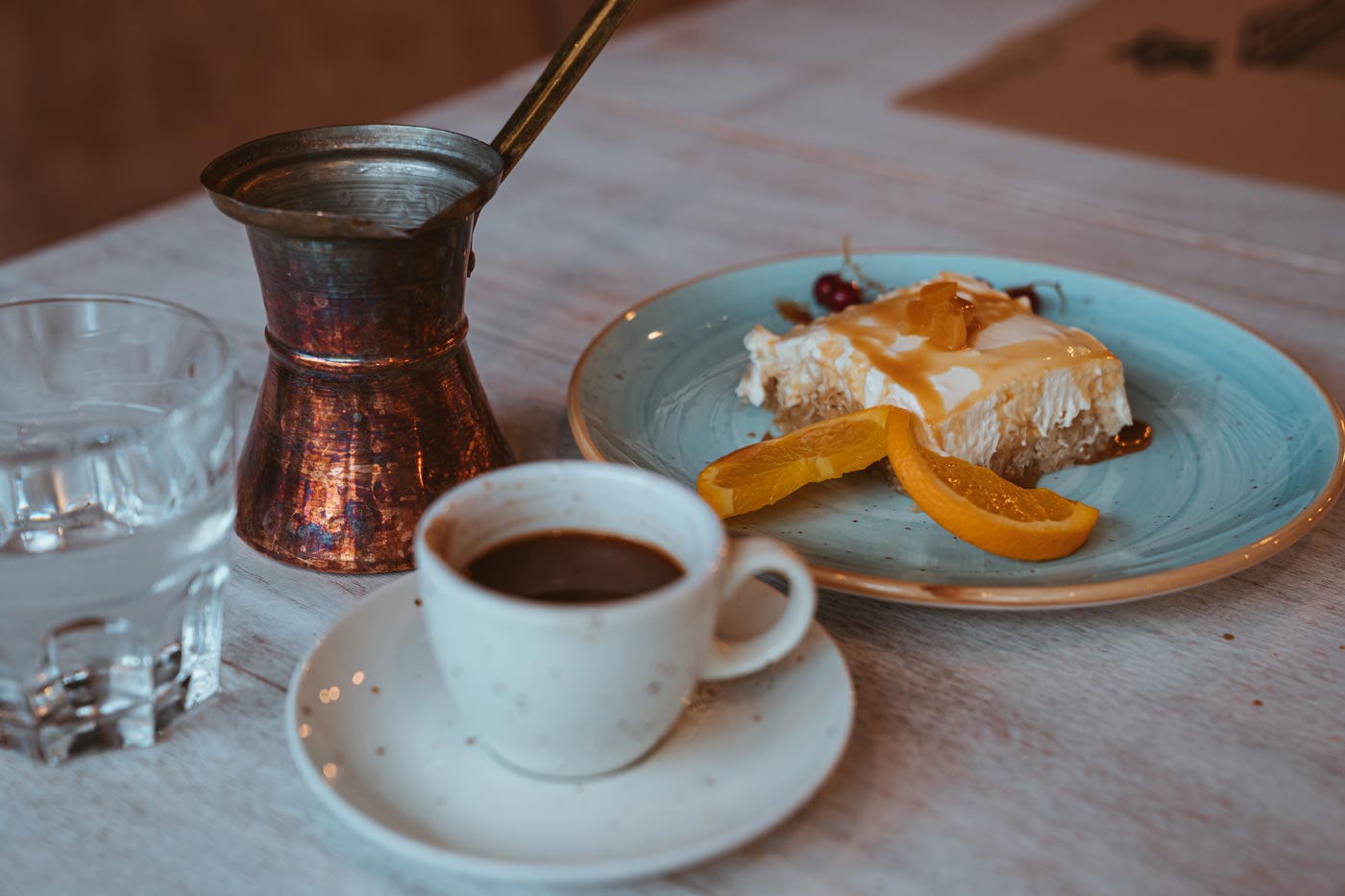 Do you fancy a bit of variety in your lunch break, but don't have that much time to sit down in a restaurant? Then come and see us and use our pick-up service in advance to shorten the waiting time. So you can enjoy the best Greek food in Dresden in the old town without having to wait long for it. You can also order for yourself and your colleagues and eat with them at work to take your mind off the stress of everyday life. Who wants to talk about work during the break when there's one of our new creations of traditional Greek dishes.
The best dishes for your pick-up service in Dresden - fast & flexible!
You're in the mood for Greek food, but can't decide between our many specialities? Then we would like to introduce you to a few Greek dishes to help you decide. It is important to us when preparing our dishes that all ingredients are fresh so that you have the best possible experience of Greek joie de vivre. With our pick-up service, you can also use our service from the comfort of your own home.
Recommendation for a starter!
As a starter we can recommend our Pikilia plate. On it you will find homemade tzatziki, tarama, an aubergine salad, chtipiti, cucumber, tomato, olives, chillies. We offer the whole thing with fresh garlic bread and selected fruits to round off this dish.
Recommendation for a main course!
Depending on what you prefer for your main course, we would like to recommend a fish, meat and vegetarian dish below.
Below we present some of our freshly prepared specialities – feel free to let us know how you enjoyed our Greek specialities – as an email or on social media!
Dorada Royal
At the Doroda Royal you get freshly caught fish that we grill whole and serve with your choice of side dishes. Here you can choose between homemade French fries and rice. Our fish is served on a bed of lettuce, with tarama, a dip and a side dish of your choice from our menu.
Plate of lamb
If you feel more like meat than fish, we can recommend our lamb plate. We prepare tender lamb fillet chops from the lamb crown and refine them with herb butter, tzatziki and a desired side dish from our menu.
Mediterranes Gemüse mit Ofenkartoffeln
We also offer selected vegetarian dishes in our restaurant near you. The Mediterranean vegetables with jacket potatoes are a real treat that you should definitely try. This Greek delicacy is served with homemade tzatziki and freshly baked white bread.
Recommendation for a dessert
Of course, a dessert should not be missing from a real Greek meal with our pick-up service to-go. A real classic is our Greek yoghurt. Together with honey and nuts, this dessert rounds off a perfect Greek meal.
Sweet Greece – your local Greek restaurant has won you over and you want to order from us again soon, then follow us on Instagram and Facebook. On social media you are always up to date and will always be informed about our latest creations. If you have any suggestions or questions, you can contact us at any time. If you have any suggestions or questions, you can contact us at any time.