The sweet GREECE in Dresden – an extraordinary Greek restaurant!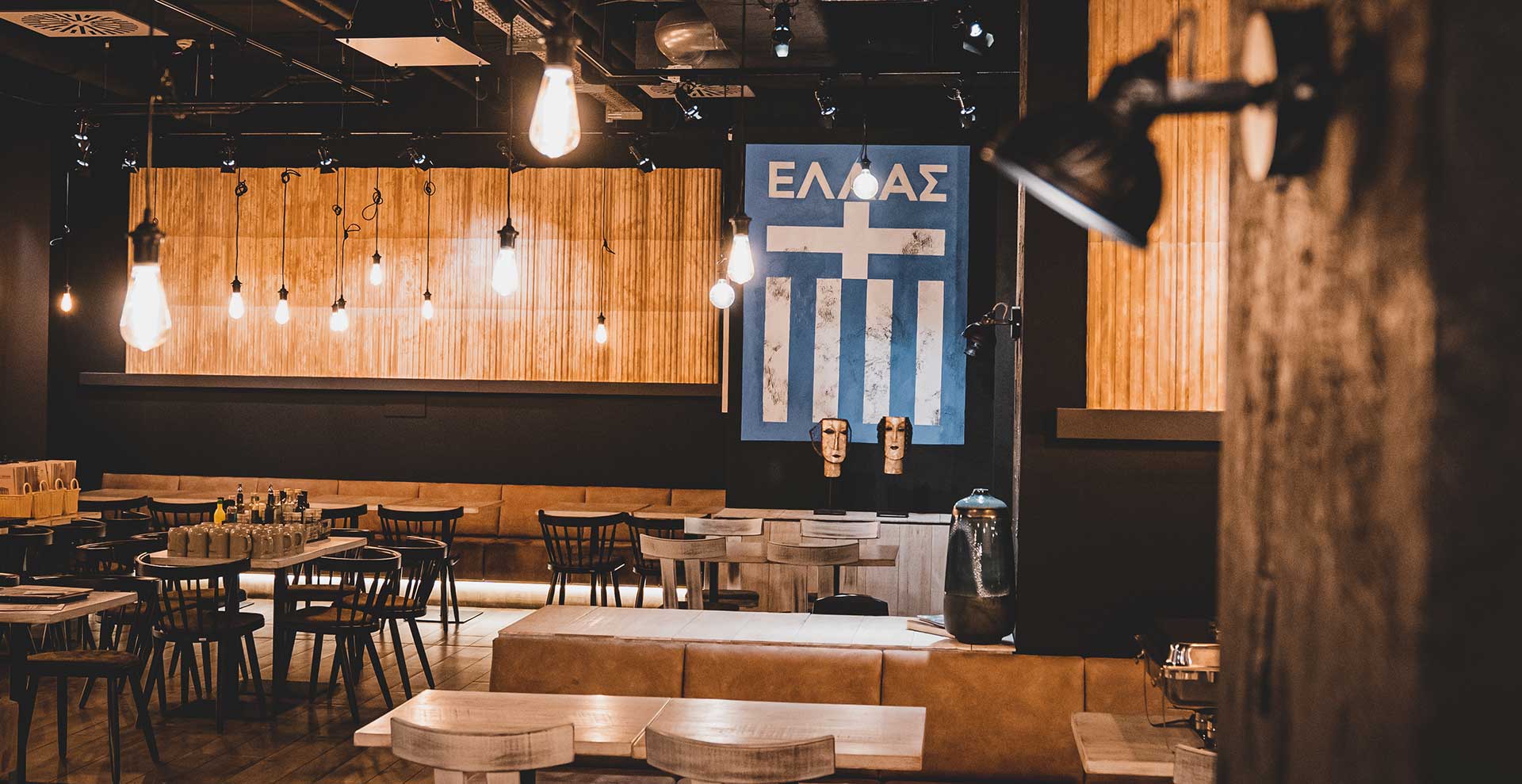 With over 27 years of experience in gastronomy, we transmit the Greek food culture and hospitality in Dresden at sweet Greece. Since the restaurant opened, the chef of the restaurant Adonios Purtsas, Toni for short, has been there and is happy to introduce guests to the sweetening of life in Greek. So when you visit our restaurant, you can not only experience and enjoy the culinary diversity of our authentic Greek food, but also the Greek joie de vivre.
A few years ago we moved to Prager Straße and modernised our restaurant. On the one hand, this can be seen in the industrial style. In our new spacious and minimalist restaurant, large and small gatherings with friends and family are easy. In addition to the domestic redesign of sweet Greece, we also always reinterpret the traditional Greek specialities and thus ensure a lot of variety on our menu. This summer, for example, you can enjoy our latest creation, Greek baked feta with melon slices and olives. The perfect snack to share with friends in summer temperatures. You can eat our food directly with us in the industrially furnished restaurant or in the outdoor area. Of course, any of our Greek specialities can also be taken away.
A modern Greek restaurant in the heart of Dresden - the sweet GREECE
For our authentic Greek food, it is especially important to us that only fresh ingredients are used in the preparation. So you can be sure that our Mediterranean dishes, fish and seafood dishes and grilled meat specialities are always of the highest standard. Alongside the food, of course, there are also exquisite Greek wines available for tasting to round off your perfect Greek evening. Did we convince you? Then book a table with us at sweet Greece now.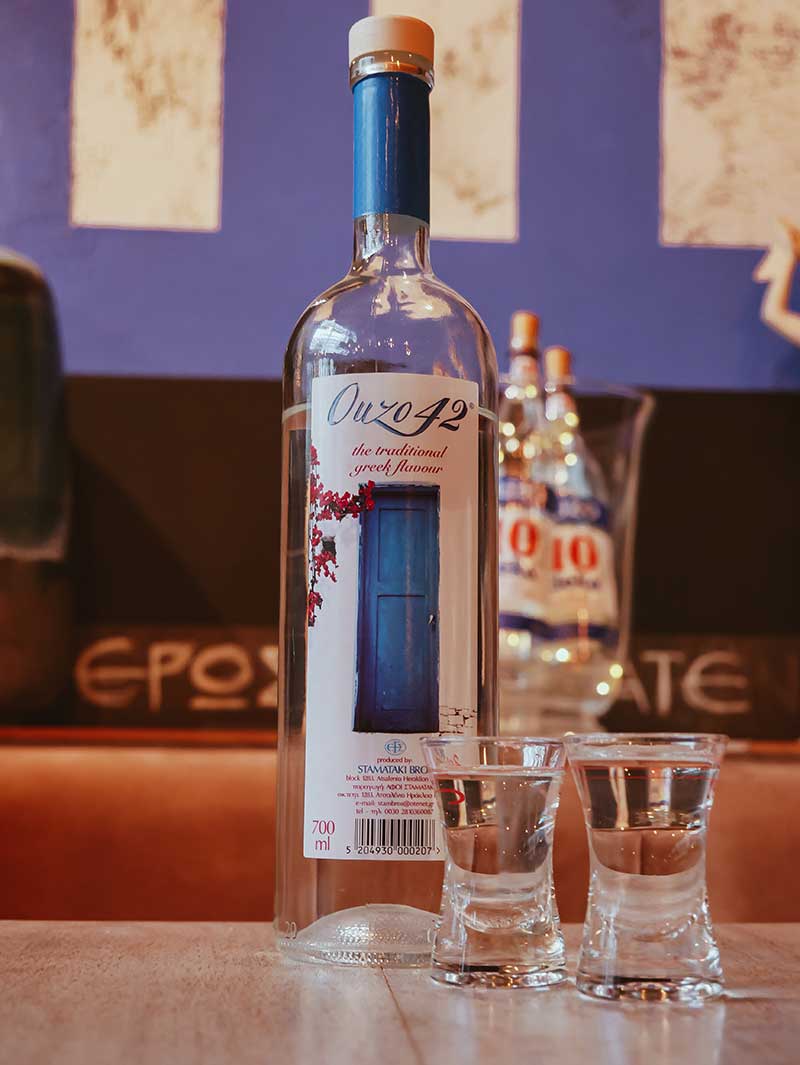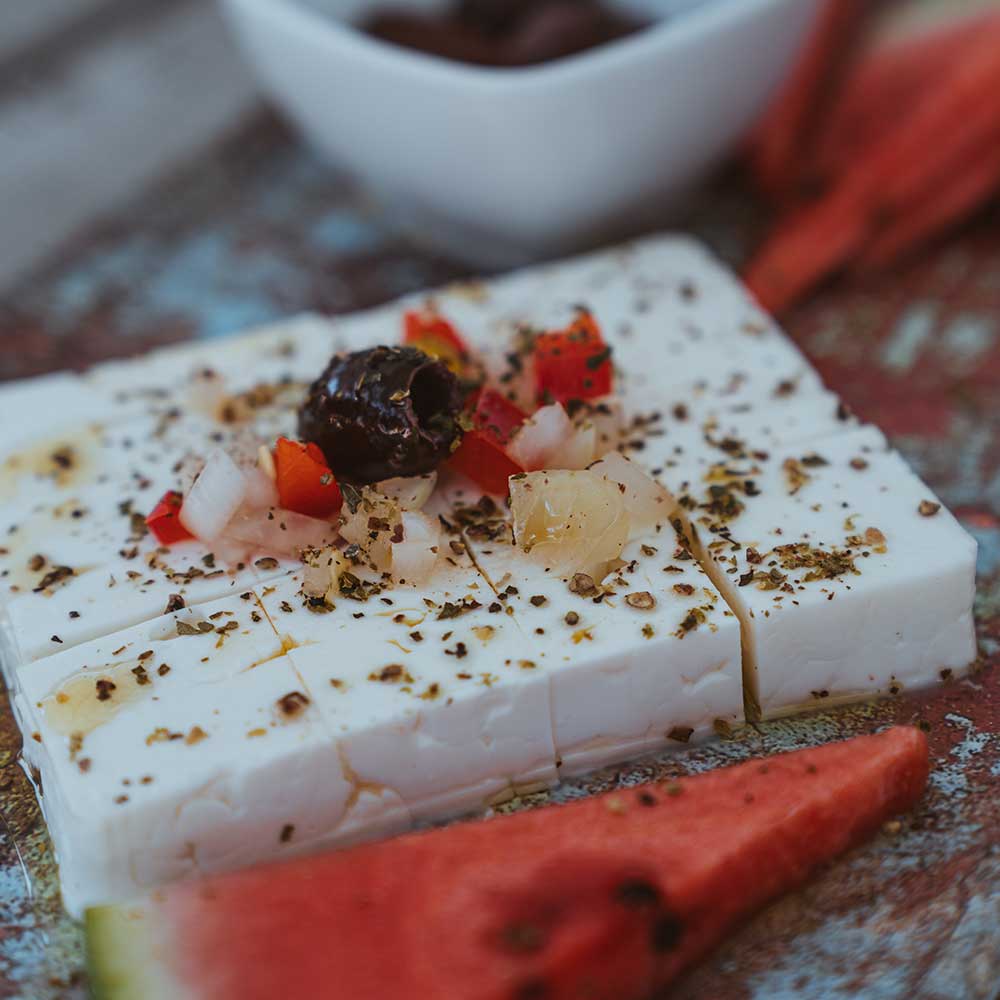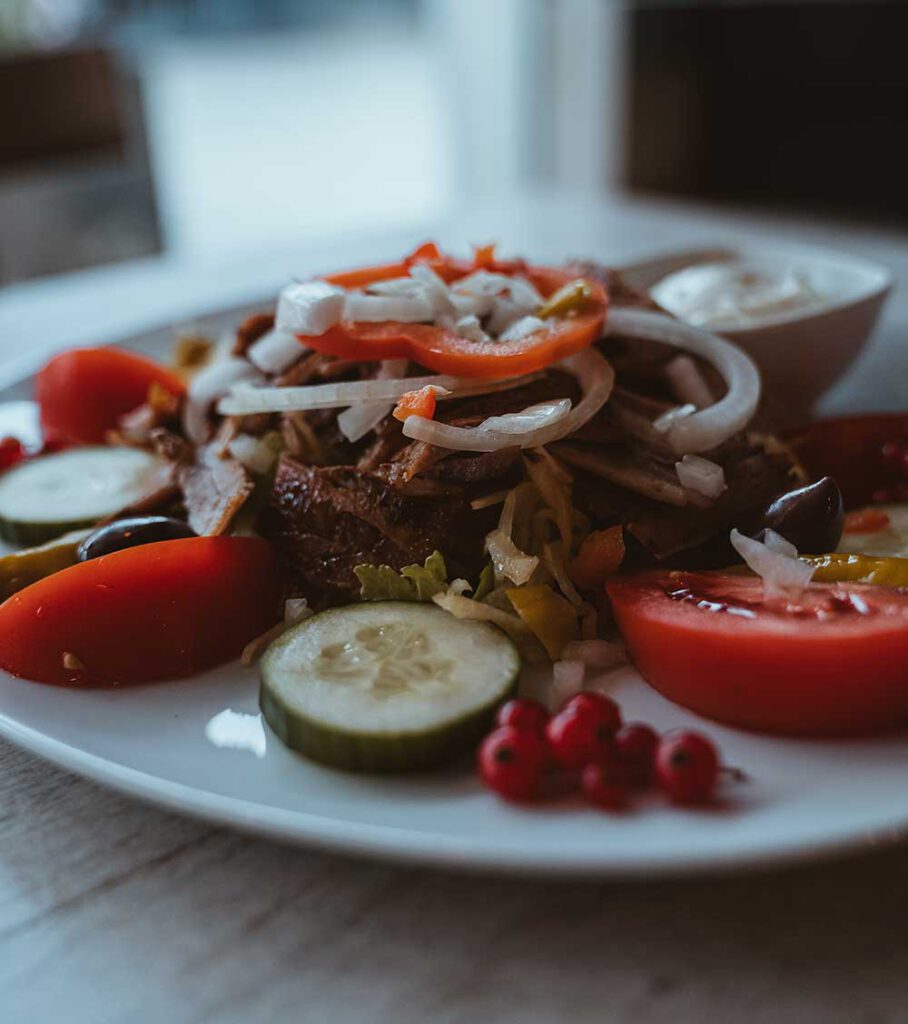 Modern Greek cuisine at sweet Greece
At sweet Greece, we are committed to providing the Greek sweetening of life. To achieve this, we serve only authentic Greek food. To satisfy different tastes, we use both traditional and modern Greek cuisine.
Not only the interior design in sweet Greece is new. In order to always offer our guests a new experience, we combine traditional and modern Greek cuisine to always ensure an unforgettable time. One of our newest variations of Greek specialities is the feta with melon. You get a traditional feta along with fresh melon slices and Greek olives. This refreshing and simple creation is perfect for those hot summer days and can be enjoyed in our industrial-style restaurant or in our new outdoor area. If you would like to try this speciality, just come to sweet Greece and ask our staff. You can also find more specialities in our menu.
A combination of traditional dishes and modern Greek cuisine
If traditional dishes are more to your liking or you are not the experimental type, there are also selected traditional Greek dishes on our menu. If the choice between authentic Greek food is too difficult, we can recommend our gyros platter. The gyros au gratin with Greek cheese & metaxa sauce is served with homemade tzatziki and vegetable rice. If you don't feel like gyros, you can also order other grilled meat dishes or lamb chops.
You don't like the gyros plate? Don't worry, because the Platon-Plate brings plenty of variation. It contains various Greek specialities to try. With the Platon platter you get gyros and bifteki, with onions, metaxa sauce, tzatziki and vegetable rice.
The modern greek restaurant in Dresden
In our new restaurant on Prager Zeile you will find plenty of space to get together with friends and family. With innovative furnishings and a large, open space, you can enjoy the Greek joie de vivre to the fullest. Our large windows provide brightness and contribute to a friendly and open atmosphere. Whether you just want to sit at the bar for a drink, or you want to enjoy a full evening with a great selection of Greek specialities, you will always find a seat with us. You can also sit on our open-air terrace and enjoy our authentic Greek food.
The Chef of sweet Greece is Adonios Purtsas, or Toni for short, who has been running it for almost 30 years now. Starting as the first Greek restaurant in Dresden, it is important to him to serve fresh and authentic Greek food.
It is at least as important to him that guests experience the Greek joie de vivre during a visit to sweet Greece. "I read the wisdom of a restaurateur in a magazine back then who said that he spent a lot of money on furnishings, food and wine for years, only to realise in the end that his guests wanted something completely different. I am still looking for that "something different" today! "Toni and his team always make sure that your visit to our Greek restaurant is unforgettable.
We're Introducing: a Dinner at sweet GREECE
Of course, an unforgettable evening with us at sweet Greece does not only include a main course. To enjoy the Greek joie de vivre to the full, we recommend a starter, a main course and a dessert. In addition to the Greek food, a selected Greek wine must of course not be missing. To make the choice a little easier, we have put together a complete Greek menu for you.
Starter: Tyro Salad
Depending on how hungry you are, there is a choice of starters from our Greek kitchen to start the evening. We recommend the Tyro Salad as a starter. You'll find lots of fresh vegetables like green salad, tomatoes, cucumbers, onions and peppers. We serve this with chilli peppers, Greek olives, various fruits, a honey – mustard – sauce and Kefalograviera (a Greek hard cheese with a mild to slightly spicy and slightly salty taste). Tyro salad is a classic Greek starter to whet the appetite.
Main course: Platon-Platter
Which main course should I choose today? Many people ask themselves this question. This is understandable given the variety of delicious dishes from Greek cuisine at sweet Greece. With the Platon platter you get several specialities at once. It consists of homemade gyros and bifteki. These are served with onions, metaxa sauce, tzatziki and vegetable rice. If you're in the mood for something different, just take a look at our menu.
Dessert: The Greek-Style Cheesecake
If you still have an appetite after the main course, you should definitely take a look at the dessert menu. We offer the best Greek desserts. One of these specialities is our Greek cheesecake. This is prepared with honey and ricotta, which gives it its incomparable taste. We serve this creamy temptation with a fruity sauce and fresh fruit. To round off the dessert, we recommend finishing the cheesecake with a mocha coffee.
Exquisite Greek wine specialities
In addition to the excellent Greek cuisine, Greek wine is a very speciality and has not been sung about in a well-known German song for nothing. Wine was already cultivated in Greece in ancient times and is still an absolute delicacy today. Modern cultivation methods and traditional knowledge result in diverse, qualitative wines. With us you will always find the right wine. We offer exquisite Greek red, white and rosé wines. If you find it too difficult to choose the right wine, you are welcome to ask for help from our experienced staff.
For more delicacies from sweet Greece, check out our food and drink menu online here. If you have any questions or comments about sweet Greece, please contact us. You can also find us on social media. If you like the sweet Greece, feel free to leave us a review.